ABOUT Me
Optical Mail Order Ltd was started in September 1999, by independent Dispensing Optician Richard Hutchings FBDO. I was one of the first Optical internet Pioneers to supply Optical goods direct to the public via the net, initially supplying contact lenses 'off the shelf' reading glasses and contact lens solutions.
My Optical career began over 30 year ago so I have a considerable experience in the art of fitting glasses.
As the internet boom began I realised that I could bring the same independent care and advice direct to the public, but online. All orders I receive via my site are personally overseen by myself and the frames and lenses I supply are of exactly the same quality as supplied by my own High Street practice.
All the spectacle frames you will see on my site are sourced by myself and therefore I can personally ensure they are of the highest quality available. The website has been designed to be simple to navigate to avoid confusion to you, the user, and not to show off the latest flashy web techniques, unlike some expensive large corporate websites.
The prescription parameters I show on the site are the powers that I feel happy to supply over the internet. Therefore if you cannot see the values that are written on your prescription in the drop down lists provided, it may mean that your prescription is not one that, in my opinion, should be supplied without giving further information in order to adequately supply a good quality fitting for your spectacle needs. This may mean a telephone conversation is the best option. I am always happy to receive an email or telephone call to discuss spectacle prescriptions that fall outside the parameters listed on my site.
For all glasses supplied I give a full 30 days no quibble money back guarantee for whatever reason, even if you decide you don't like the colour. I endeavour to give the same service and advice over the internet as I would in my High Street practice.

We are unable to refund post and packaging costs on return orders, please read our terms and conditions for further details.
Optical Mail Order Ltd will always make it our priority to supply high quality prescription spectacles at some of the lowest prices available on the net. As well as enjoying low prices you can be safe in the knowledge that you can talk direct with a fully qualified Optician.
We are always happy, and not to proud, to take constructive criticism, so if there is anyway you feel I, or my team, can improve our service to you. Please be free to comment! email optician@optishop.co.uk
The site is being continually updated with new products, so please keep coming back and have a look around the website, hopefully you will find what you want, if you don't let us know. We will always guarantee to keep our prices as low as possible providing you with great savings.
Opticalmailorder.co.uk is the link to your online optician in your home.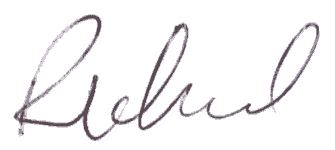 PS The 'two for the price of one' offers you see on such websites as SpecSavers or Vision Express are easily bettered by my prices, even when you include delivery of your glasses direct to your door.





Visit our 'SpecTalk' page to see latest spectacle news.